About Shelves That Slide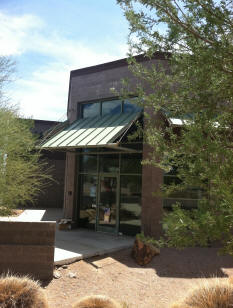 Shelves that Slide has been custom making pullout kitchen shelving for over 20 years. We call them sliding shelves but they are really sliding drawers. They are also called a pull out shelf or pull out shelves, slide out shelf or roll out shelves, pullouts, rollouts, slideouts, etc. any way you look at it and no matter what you call them, sliding shelves for your kitchen cabinets make your life easier every day you use them. To make our pull out kitchen shelving, we use top quality materials such as 9-ply Baltic Birch and drawer slides from Blum. We believe these are some of the best sliding shelves money can buy.
---
When we started the Shelves That Slide website we were looking to provide a place where our local customers could turn to find out more information about our pull out shelves and kitchen accessories. Our pull out shelves from Shelves That Slide are great for kitchen cabinets, bathroom cabinets, pantry cabinets, home office and home entertainment centers. We then opened our online store so that people outside of Arizona could easily purchase our top quality sliding kitchen shelves and kitchen accessories on a secure site, and give everyone across the country the ability to purchase top quality pull out shelves. Today there are dozens of copy cat sliding shelf companies that are online. I guess we should be flattered that these companies liked our idea for slideout shelves so much that they are trying to imitate us. As usual the original is still the best. We offer quality sliding shelves from a quality company. We take care of our customers. If you are one of the customers who have had an unpleasant experience with one of these Johnny come lately pull out shelf companies, please do not think we are like they are. We have been doing this for over 20 years and we know what works and what does not. Besides our pullout sliding shelves, we also offer other products to help organize your kitchen storage., kitchen accessories, and bathroom accessories. We even offer TV swivel and slide out systems. And we continue to add items to our store. Take a look at our television slide out page where we focus on TV sliding shelves and accessories. You won't find kitchen storage, kitchen accessories or kitchen roll out shelves there, but there is a wider array of Television shelves including plasma lift systems.
We are happy that we can help you save money on top quality pull outs and cabinet accessories and do it yourself with our sliding shelves and kitchen accessories. Factory direct pricing assures you that you are getting top quality pull out shelves and cabinet accessories for prices that beat the cheap shelves that some sliding shelf companies sell. Unlike some of the pull out shelf companies we do not sell our shelves to distributors who then mark up the price that they charge you. Not to mention what they charge to install sliding shelves in your kitchen roll out shelves in your kitchen, pantry and bathroom cabinets. We sell you each pull out shelf direct from the manufacturer, in other words us. You do the simple installation yourself, avoid the middleman and have top quality sliding shelves as well as money left in your wallet. Pull out shelves from shelves that slide for your kitchen cabinets, pantry cabinets, bathroom cabinets, home office and home entertainment centers, top quality slide out shelving that you can do yourself. See what we mean when we say . . .
"We make your life easier"